Construction
---
Atilla Group d.o.o is Atilla Group´s construction company which provides construction services in Bosnia and Herzegovina as well as in the entire Balkans region and Central Europe.
---
Atilla Construction is an Atilla Group company operating in the field of construction and has conducted projects in the Balkans, Central and Eastern Europe and Africa.
Reinforced concrete constructions, light and heavy steel constructions, exterior coating systems. It carries out turnkey construction projects from soil with expert teams.
Atilla Construction has completed many projects such as housing, high-rise buildings, industrial buildings, sports halls, infrastructure works, road works.
CONSTRUCTION SERVICES
•    Residential areas, collective residential areas,
•    Offices, commercial areas
•    Public institutions and weekend resorts
•    Factories, hangars, warehouses
•    Sports halls and hotels
•    Infrastructure construction
•    Landscaping
•    Ports design and construction
•    All inclusive project designing and management
---
01 – PLANNING AND
ARCHITECTURAL DESIGN
Your responsibility is just to provide us with the information about a desired building or a complex of buildings. Everything else, including project planning, architectural design, application and decoration is our job.
---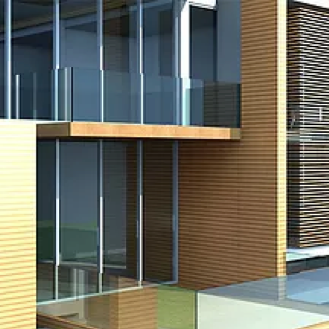 02 – LIGHT STEEL STRUCTURES
Under the umbrella term "light steel structures" we offer construction of residences, offices, public buildings, resorts and public housing projects.
Whether you need a single building or a building complex projecting functionality and aesthetic integrity, we are always a safe choice and we provide delivery on time.
---
03 – HEAVY STEEL STRUCTURES
Taking into consideration each sector's unique "specific" conditions, as well as ensuring that all units and details are professionally applied, we produce heavy steel structures including factories, hangars, warehouses, sports halls and hotel complexes.
We work on the principle of maximum efficiency in order to produce economic, fast, secure and robust constructions.
---
04 – CONCRETE STRUCTURES
Whether you need coarse or fine concrete structures for your house, villa, office, businesses place, school, sports facility or any other kind of small or medium-sized project, we are the right solution for you.
---
05 – FACADE CLADDING SYSTEMS
In the sector of building systems, under the brand Faccade, Atilla Construction offers a wide range of highly functional and aesthetic architectural solutions including:
Production of application materials, architectural facade design, fiber cement and fiber cement board applications, stone blocks applications, compact laminate, compact laminate applications, glass facade applications, thermal insulation, decorative jacketing and cladding.
---
---
06 – PRODUCTION OF POLYURETHANE-BASED THERMAL INSULATION MATERIALS
Under the WASKON brand name we produce polyurethane-based waterproofing material. We offer a solution for every stage of your construction with our long-lasting WASKON insulation products that can be applied fast and safely and are resistant to all weather conditions.
---